Two Convenient Locations Mentor and Chardon



We are adding a few more services that we are currently setting up the office for and will be available within a few weeks. Cosmetic PRP Therapy. Which is Platelet Rich Plasma Therapy, you can treat many cosmetic issues, hair loss, sagging skin, stretch marks, scars etc. More info to follow…
Welcome to Cosmetic Laser, Inc. I am a small independently owned Medi Spa with 15 years experience in hair removal.

 

I am a Licensed Cosmetic Therapist under the Ohio State Medical Board. I want to make laser affordable for the average income person. I  offer a per treatment charge for hair removal, rather than a "package" that you must pay up front,  for several treatments. Our office has a layed back and private atmosphere to make you feel comfortable. You see only Doctor Salamon, who is Board certified in Plastic and Reconstructive surgery and I for your first visit from start to end.  A typical first appointment last 30 minutes, which includes paperwork and first treatment. You can count on us for all your hair removal needs. We also provide electrolysis, spider vein removal, mole and brown spot removal, nail fungus removal,  botox injections/ Juvederm, microdermabrasion, hair restoration for balding or thin spots, skin tightening procedures, and Microblading. We also offer E Matrix, a unique sublative radio frequency face treatment that mimics the lifestyle lift without the down time.

 The E Matrix by Syneron Candella is here!


We are seeing great results! Reduce wrinkles, acne scarring, red and brown spots and texture irregularities now.
Call 440 477 4074 for appointment.
Click Here for before and after results!
Mentor Hair Removal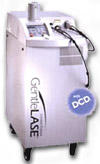 We use a very effective laser machine called the Candela Gentlase made by Syneron Candela
We can remove hair anywhere on the body!
Start treatment now and  throw away all your shaving cream and razors!

Save
Save
Save
Save
Save
Save